Product Number
Prowler Product Name & Description
Prowler Product Photos
(For additional photos of products Click on Photo)
Unit/set Price
Shipping within Continental USA
JU-4213583
1997-2002 Chrysler/Plymouth Prowler OEM Air Filter

Fits: Prowler 3.5L, V6, Gas, MFI, VIN "G"
Brand:

OEM



One of the best ways to get all of the Horse Power out of your Prowler engine is to install a new air filter!
Easy to Install.
1 Filter for your Prowler.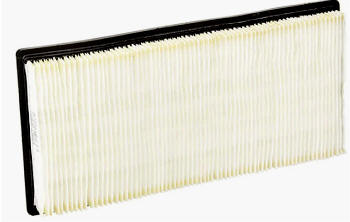 OEM Quality Air Replacement Filter

$ 39.95

15% Restock Fee on Returns
Return Policy
1-2 Week Delivery
If you are having trouble ordering online:
Please call us at 352 688 8160
$ 19.95



14 x 8 x 2; 1.0 lb
We welcome our many Overseas Customers!
More Shipping Info
Click Here


ACC-823018
1997-2002 Chrysler/Plymouth Prowler High Performance Air Intake Kit

The most cost effective way to increase your horse power! Designed specifically to fit the 1997-2002 Prowler.
For off road use only - non CA carb compliant.

* Chrome ABS resin super smooth piping for better direct airflow into the throttle body.

* Come with high performance washable Air Filter.
Just clean with any cleaning kit such as K&N cleaning kit (cleaning kit not included)

* Clamp(s) and rubber reducer(s) included as needed.

* Estimated Increase about 10 HP!

This kit is medium level install on your Prowler. You remove the old factory air box and hose. Takes about 90 minutes.

*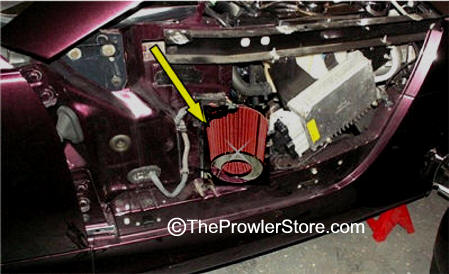 al parts will be needed for installation.
How about some extra KICK!
Allows your engine to not work as hard.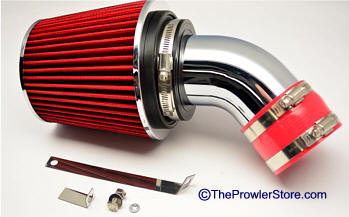 Specifically designed for the Plymouth Prowler only.

More photos Click here

See Instructions Click Here

$ 219.95 on SALE
$ 259.95 Regular Price

15% Restock Fee on Returns
Return Policy
1-2 Week Delivery
If you are having trouble ordering online:
Please call us at 352 688 8160
$ 29.95




UPS Ground
We welcome our many Overseas Customers!
More Shipping Info
Click Here