Product Number
Prowler Product Name & Description
Prowler Product Photos
(For additional photos of products Click on Photo)
Unit/set Price
Shipping within Continental USA
IH-FE019
Plymouth Prowler Racing Fire Extinguisher with bracket for mounting
Also, includes mounting bracket ready to install.

This quality extinguisher is fully charged with sodium dry chemical powder
designed to put out auto fires.

Approximate size is 15" high and 3.5" in diameter. Weighs 2.5 pounds as required by many Viper races.
This is an ABC dry chemical fire extinguisher that is DOT compliant and UL listed. Mounts perfectly with our fire extinguisher mount pictured below. Not suitable for use on sensitive electronic equipment.
Specifications:
Capacity: 2.5 lbs.
UL/ULC Rating: 1-A:10-B;C
Temperature Range: -65° to 120° Degrees F
Discharge Time: 9 Seconds
Discharge Range: 9'-15'
Operating Pressure: 100 psi
Mounting Type: Vehicle
Ship Weight: 5.5 lbs.
Unit Height: 14.75 inches
Unit Width: 4.875 inches
Unit Diameter: 3.375 inches
Shown with mounting bracket which is included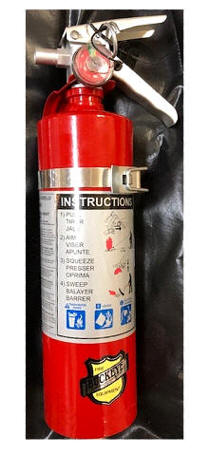 $ 69.95

15% Restock Fee on Returns

Return Policy
1-2 Week Delivery
If you are having trouble ordering online: Please call us at 352 688 8160
$ 19.95


UPS Ground
We welcome our many Overseas Customers!
More Shipping Info
Click Here


IH-PRW-FE-BRKT
Plymouth Prowler Fire Extinguisher Bracket


All metal adjustable fire extinguisher bracket attaches to front of seat legs slide rail. Easy mounting.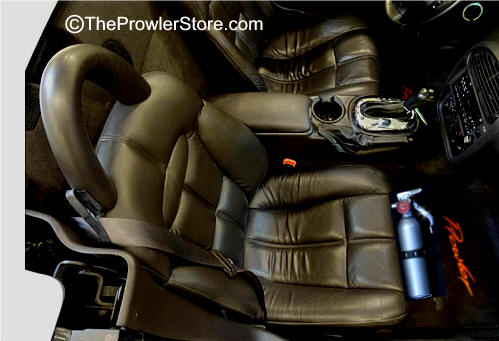 Fire extinguisher sold separately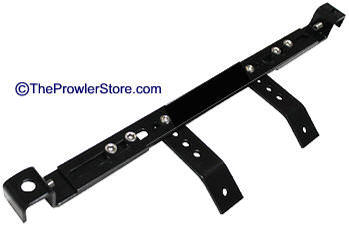 Fire extinguisher sold separately

$ 79.95 for bracket

15% Restock Fee on Returns
Return Policy
1-2 Week Delivery
If you are having trouble ordering online: Please call us at 352 688 8160
18.95


UPS Ground
We welcome our many Overseas Customers!
More Shipping Info
Click Here