Product Number
Prowler Product Name & Description
Prowler Product Photos
(For additional photos of products Click on Photo)
Unit/set Price
Shipping within Continental USA
IH-PP-PGK

(2)
Plymouth Prowler Differential Gear Set Performance Upgrade!
Wow - What a Difference! The BEST thing you'll every do for your Prowler.


If you could only do one thing to boost your take off speed it would be this kit! Feels like you have added 40-50 HP to your Prowler.

This gear set is going to make a real difference on your take off power. Straight forward install.
"You'll notice the biggest difference off-the-line as the car will accelerate really quickly... You can keep up with most anything for about the first 800'-1000'.
Owner comments to us after Gears installation:
"0-60 times will increase too From stoplight to stoplight, you'll really see the difference! I've slapped down many a Mustang and a few Vette's. One of best mod's you can do with the car." Jeff in Georgia

"Wow! I couldn't believe the performance at take off. This really makes the car fun to drive. Best thing I ever did to my Prowler!." Daniel in Quebec, Canada

and many more!
Gear Ratios
1st 2.84
2nd 1.57
3rd 1.00
4th 0.69 Rear End 3.56
Transaxle Transfer Sprockets 1.097 (Standard)
Transaxle Transfer Sprockets 1.40 (Performance Gears )Overall Transaxle & Rear End 3.89 (Standard)
Overall Transaxle & Rear End 4.97 (Performance Gears) Overall Top Gear(4th) 2.68 (Standard)
Overall Top Gear(4th) 3.42 (Performance Gears) In effect, Performance Gears change the final Stock Gear Ratio from a 2.68 to a 3.42.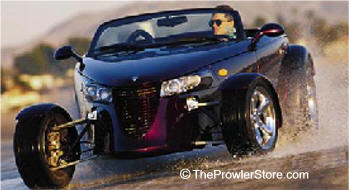 ***See these performance gears in action! Click Here:
https://www.youtube.com/watch?v=jpo7PptSfGE
Burn Rubber! What a Difference!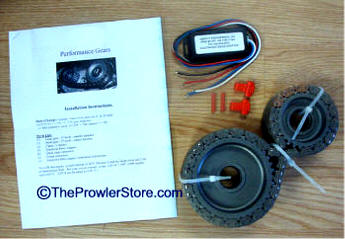 See Directions Click Here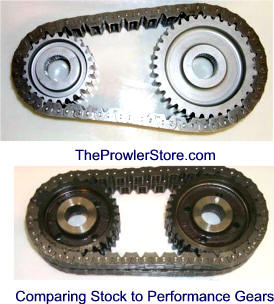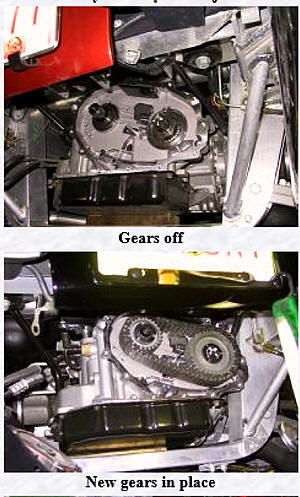 $ 1,895.00 Reg price


Price subject to change without notice

SPECIAL ORDER


15% Restock Fee on Returns
Return Policy

1 week Delivery

If you are having trouble ordering online: Please call us at 352 688 8160 M-F, EST
$ 38.95


UPS Ground

We welcome our many
Overseas Customers!
More Shipping Info
Click Here