Product Number
Prowler Product Name & Description
Prowler Product Photos
(For additional photos of products Click on Photo)
Unit/set Price
Shipping within Continental USA
IH-PRTRL-USED
Chrysler / Plymouth Prowler Factory Trailer - Used Very Good Condition

Factory Prowler available periodically . We currently have one in stock yellow with silver wheel caps.

- call for availability.
Dimensions of the trailer, with the tongue off, is 55" long x 70" wide by 36" high

Maximum load-carrying capacity of the trailer: 615 lbs.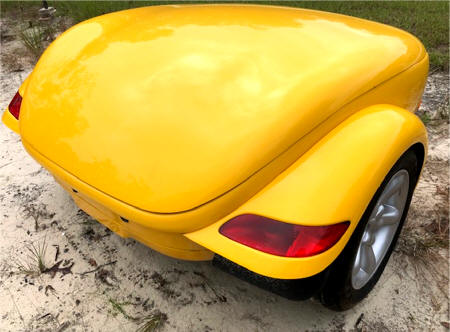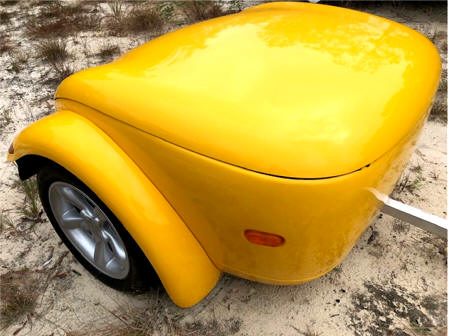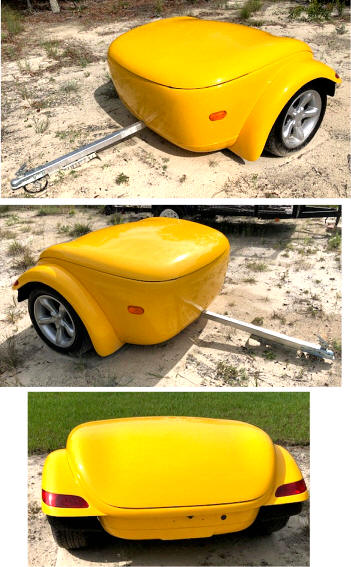 Yellow Trailer shown.
Silver wheel caps.
Currently we have anther duplicate trailer in yellow with Chrome wheels as well.

$ 5,500.00
Pricing can change without notice


Call for Availability
(352) 688-8160 M-F



15% Restock Fee on Returns
Return Policy

1-3 Week Delivery



104" long x 72" wide by 34" high
355 lbs

Price To be determined - Based on Address

Will be billed separately or you can have it picked up at our location.

We welcome our many Overseas Customers!
More Shipping Info
Click Here