<![if !vml]>

<![endif]>
Phone: 352 688 8160 M-F EST
PROWLER PERFORATED PLENUM COVER
PART# ACC-823011
INSTALLATION INSTRUCTIONS

Parts included: Stainless Perforated Plenum Cover Panel
Your new cover is designed to sit directly into the plenum between each fuel injector. In order to install this part place the unit in position over the engine and check the fit of the downward tabs to make sure they are in the correct position.

Although the plenum cover comes to you pre shaped it may be necessary to adjust the tabs so that they easily slide between each fuel injector with out binding.

Ensuring a proper fit and weight of the cover will allow the unit to remain securely in place. Simply slide the cover in position pressing downward to set
<![if !vml]>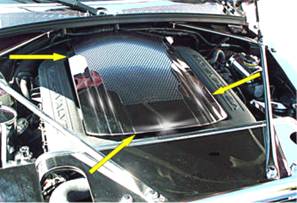 <![endif]> <![if !vml]>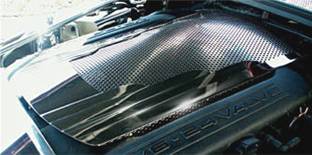 <![endif]>
CARE AND MAINTENANCE: Care must be taken when cleaning your cover. It is a good idea to lightly dust your cover with a clean soft cloth first in order to prevent any particles from scratching it. Then wipe (using a new clean soft cloth) with a good quality streak free glass cleaner.

If any questions occur during installation please contact us at:
admin@TheProwlerStore.com



TheProwlerStore.com is a Hot Car Accessories, Inc. site

Copyright 2005 - 2022
Not affiliated with Chrysler Corporation or it's divisions.