<![if !vml]>

<![endif]>
Phone: 352 688 8160 M-F EST
PROWLER Stainless Side Mirror Trim 2pc©
PART# ACC-821010
INSTALLATION INSTRUCTIONS
Included: 2 x mirror trims R & L

1. Wash your mirrors with Windex and then again thoroughly with rubbing alcohol.

2. Take the first trim and without removing its backing, hold it up into position on your mirror. See exactly how it fits.

3. Once you are comfortable with how the the trim fits take the red backing off the back of the trim piece. Hold it carefully over the mirror and gently set it down into place.
Do not apply any pressure yet. Now make any last minuet adjustments to the trim.

4. Press firmly along the entire surface of the trim piece to ensure a good bond. Do steps 1-5 for the other side.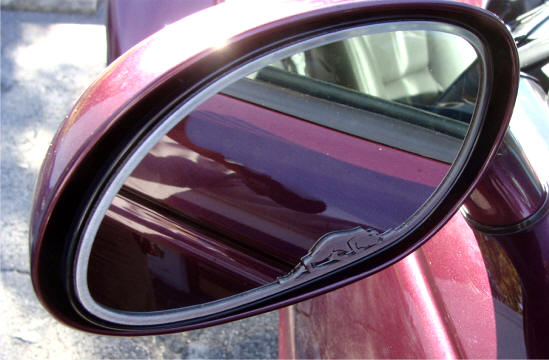 Questions? Please contact us at: admin@TheProwlerStore.com or 352 688 8160 M-F
TheProwlerStore.com is a Hot Car Accessories, Inc. site

Copyright 2005 - 2023
Not affiliated with Chrysler Corporation or it's divisions.