<![if !vml]>

<![endif]>
13721 Spring Hill Dr., Spring Hill, FL 34611
Phone: 352 688 8160 M-F EST
Prowler High Polished Stainless Steel MASTER CYLINDER COVER©
PART# ACC- 823006
INSTALLATION INSTRUCTIONS
Included: 1 x Stainless Master Cylinder 1 x Cover, Fluid cap

Your new cover is designed to fit over top of the factory reservoir by simply removing the fluid cap then set the cover over the fill neck aligning its position and replace the cap securing the new cover.

CARE AND MAINTENANCE:
Note: Care must be taken when cleaning your cover. It is a good idea to lightly dust your cover with a clean soft cloth first in order to prevent any particles from scratching it. Then wipe (using a new clean soft cloth) with a good quality streak free glass cleaner.
<![if !vml]>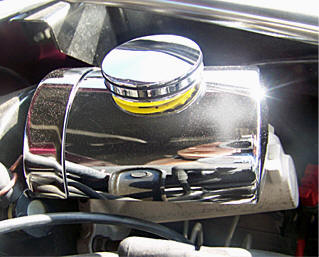 <![endif]>

Questions? Please contact: admin@TheProwlerStore.com



TheProwlerStore.com is a Hot Car Accessories, Inc. site

Copyright 2005 - 2023
Not affiliated with Chrysler Corporation or it's divisions.