(352) 688 8160

Prowler Stainless Steel Front License Plate Frame with Bracket
PART# ACC-822019
INSTALLATION INSTRUCTIONS

Parts included:
1 x License Plate Frame with attached bracket, 4 x mounting screws with chrome caps

For installation you will need: Household Drill with 9/64" drill bit, screw driver, pen

This front license plate bracket has been designed to fit into the channel at the under side of either of the two front bumpers. Its retro styling has been designed and constructed of 20 gage 304 stainless and will maintain its look and appearance for many years to come. It is simple to install with the most basic of tools.
1. Set the bracket in position to the channels present to the under side of either bumper and mark the hole locations with a fine marker.
2. Pilot the four locations with a 9/64 inch drill bit.
3. Set the bracket back in place and secure with the four washer head type screws provided.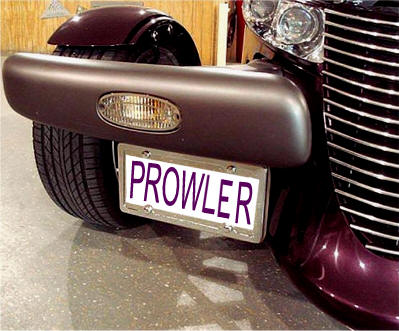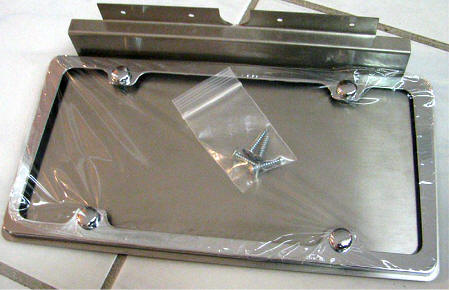 TheProwlerStore.com is a Hot Car Accessories, Inc. site

Copyright 2005 - 2023
Not affiliated with Chrysler Corporation or it's divisions.