<![if !vml]>

<![endif]>
13721 Linden Dr, Spring Hill, FL 34609
352 688 8160
Prowler High Polished Stainless Steel Wheel Rotor/Hub Covers
PART# ACC-822029
INSTALLATION INSTRUCTIONS
Included: 4 x Stainless Steel Rotor Covers discs

1. Take one wheel off at a time to mount each Rotor Cover. Remove the first wheel. Be sure the car is stable when lifted.

2. You will see one or two washers (Drum Retainer) clips that were put on during the assembly at the factory. These are not needed. Remove them with a pair of pliers.

3. Clean the Drums and brakes as best you can. You might want to spray paint some Silver paint on any bare or rusty exposed spots on the Rotor (Particularly the rear wheel rotors.)

4. Take one of the new Rotor Covers and remove the clear protectant film on it. Now place it over the wheel spindle.
5. Put wheel back on. Be sure to torque the lug nuts tightly and in the order recommended by Chrysler (see your owners manual).

6. Repeat procedure for each wheel.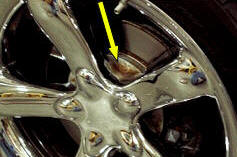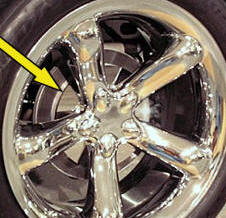 Rusty dirty disc Bright Polished Stainless Steel overlay

Questions? Please contact: admin@TheProwlerStore.com
TheProwlerStore.com is a Hot Car Accessories, Inc. site

Copyright 2005 - 2023
Not affiliated with Chrysler Corporation or it's divisions.