<![if !vml]>

<![endif]>
13721 Spring Hill Dr., Spring Hill, FL 34611
Phone: 352 688 8160 M-F EST
Prowler Stainless Steel Deluxe NO BUMPERS Front License Plate Frame with Bracket©
PART# ACC-822036
INSTALLATION INSTRUCTIONS

Parts included:
1 x Metal mounting arm, 1 x License Plate & Frame assembly

1. Use metal lift ramps to elevate the car for safety.
2. IMPORTANT: First hold the bracket up under the car where it will be mounted. You will want to make sure that it fits complete snug against the body. Particularly in Diagram 5 and Diagram 6 below. Make sure there is no play between the front of the bracket arm and the body. If there is then bend by hand until it fits properly and snuggly.

3. You will notice two factory bolts securing the fender bracket to the aluminum body frame. Remove these bolts and set aside for a moment. See Diagram 4 below.

4. Your new tag frame comes to you attached to a steel bracket. This bracket has been configured to attach to these two bolt locations. Simply set the new bracket in place so that it sets out to the passenger side of the prowler. Now reinstall the tow bolts remover earlier. It is important that the bracket bolts up tight to the bottom of the prowler nose for stability. Should there be any space in that area remove the bracket and bend it slightly by hand so that there will be a positive pressure point at that area. We have provided a 2" round furry Velcro pad to be place between the bracket and painted surface. This will insure no damage to the paint long term. Then simply reinstall the bracket and firmly tighten. Lower your prowler.

CARE AND MAINTENANCE: Care must be taken when cleaning your cover. It is a good idea to lightly dust your cover with a clean soft cloth first in order to prevent any particles from scratching it. Then wipe (using a new clean soft cloth) with a good quality streak free glass cleaner.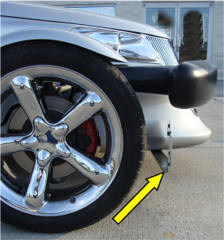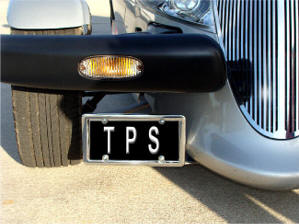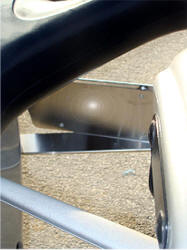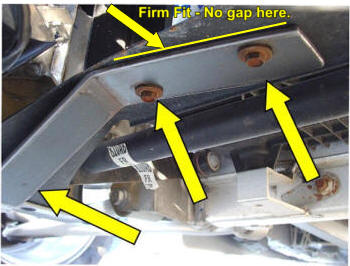 Diagram 4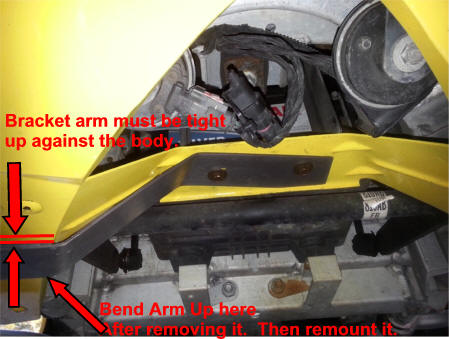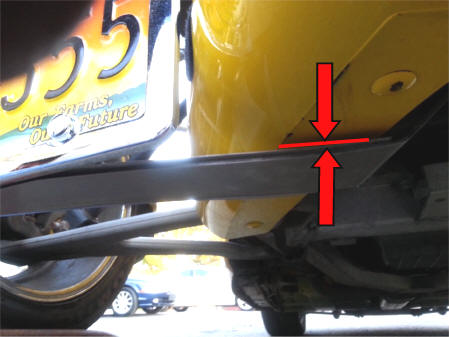 Diagram 5 Diagram 6

TheProwlerStore.com is a Hot Car Accessories, Inc. site

Copyright 2005 - 2023
Not affiliated with Chrysler Corporation or it's divisions.