P
rowler Drivers Seat Lowering Kit
Pictures
Remove Drivers side seat: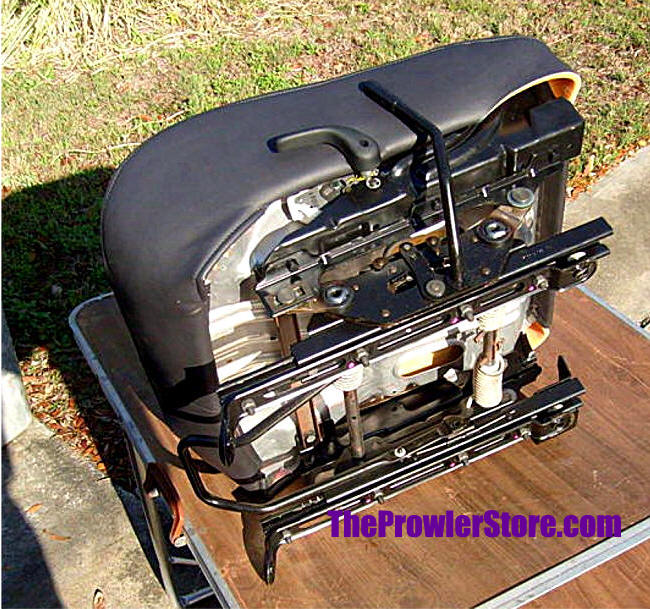 Underside of stock Prowler Drivers seat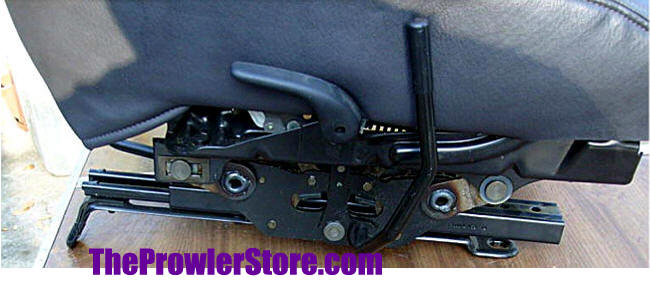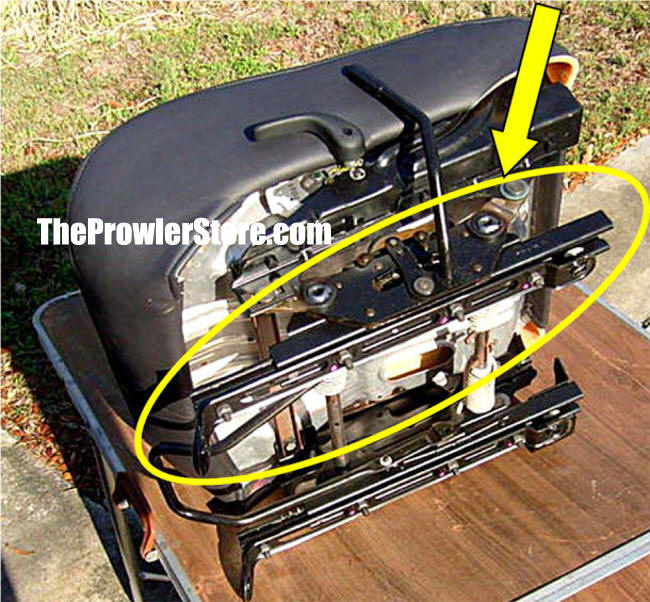 You will be removing this center seat adjustment (enables your seat to move up or down).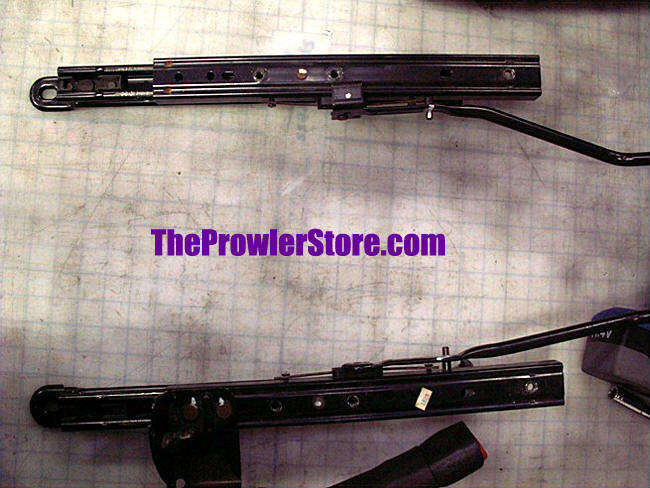 Take off side slide brackets as shown above.
You will need to unbolt these brackets where there are bolts and cut the heads off where there are rivets.
See pictures below.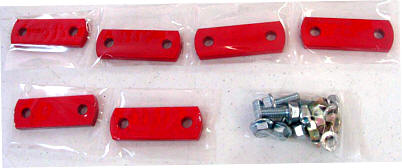 The kits six mounting brackets shown with the bolts and nuts included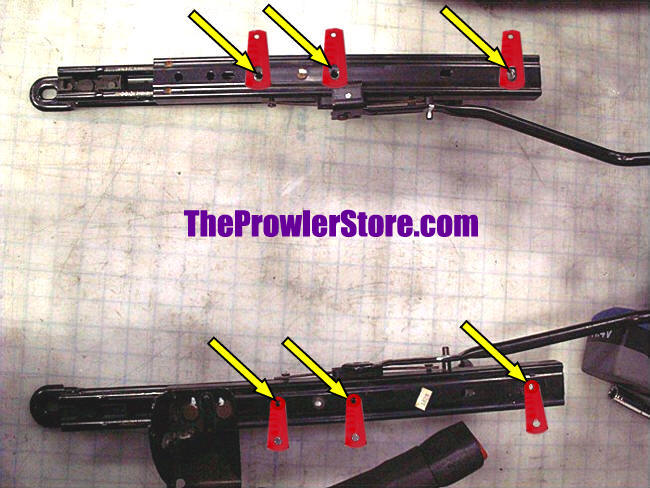 Mount the six mounting brackets as shown using the screws and nuts included.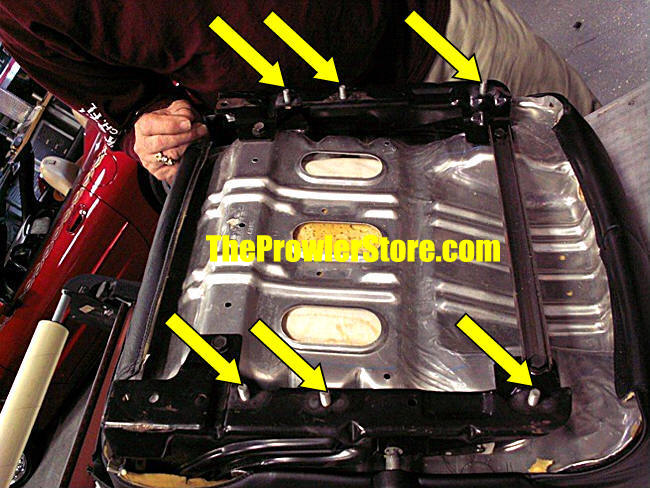 Now mount this bolts on the seat to the red brackets you installed on the two seat slide brackets.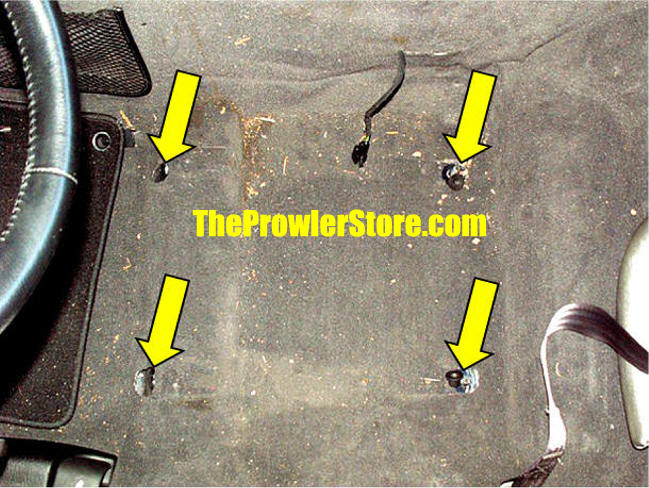 The floor after removing the four bolts that hold the seat in. You will re-mount the seat brackets back in the same place.
Pictures below show unbolting the bolts and cutting off the rivet heads to the seat slide brackets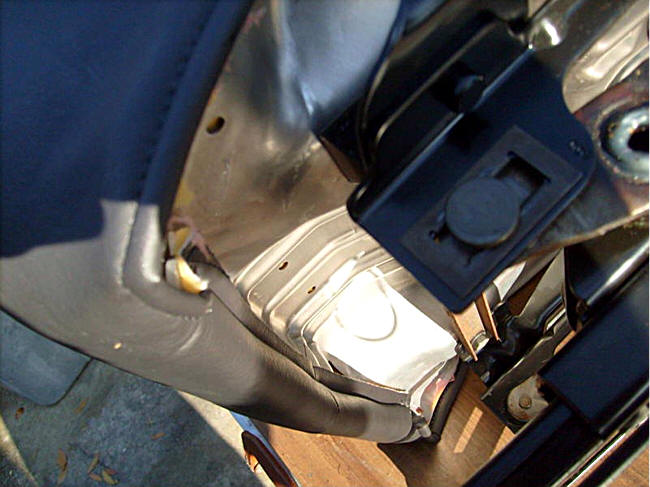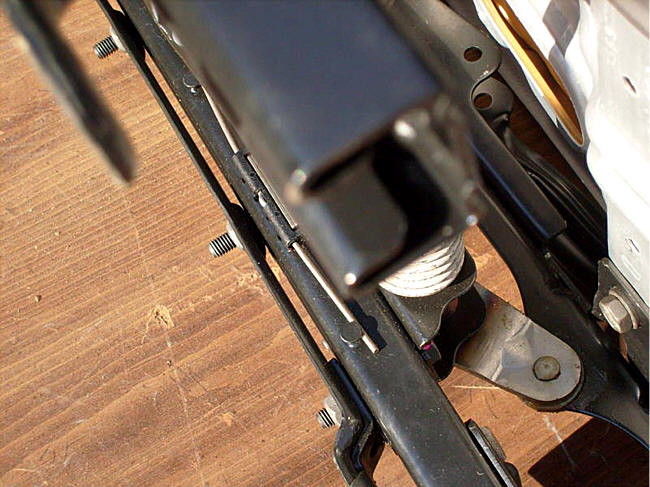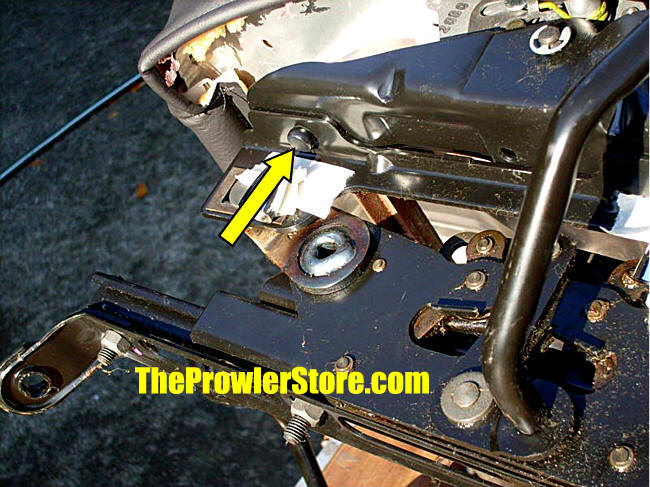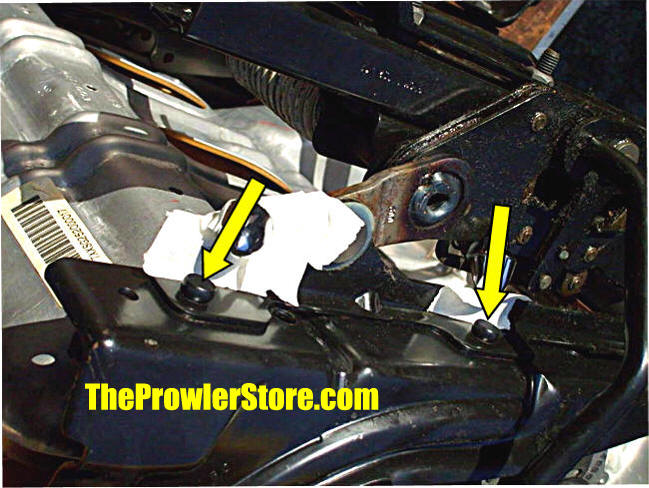 unbolt the bolts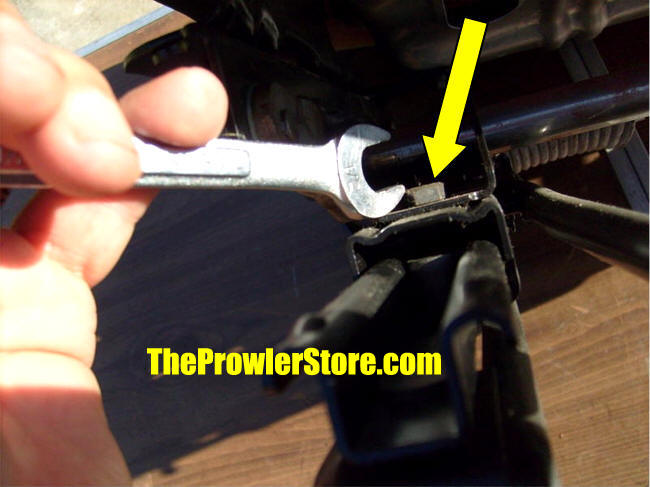 Cut off rivet heads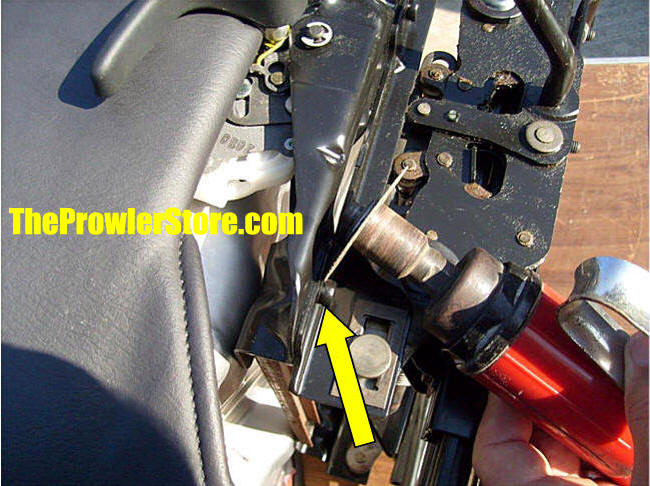 Cut off rivet heads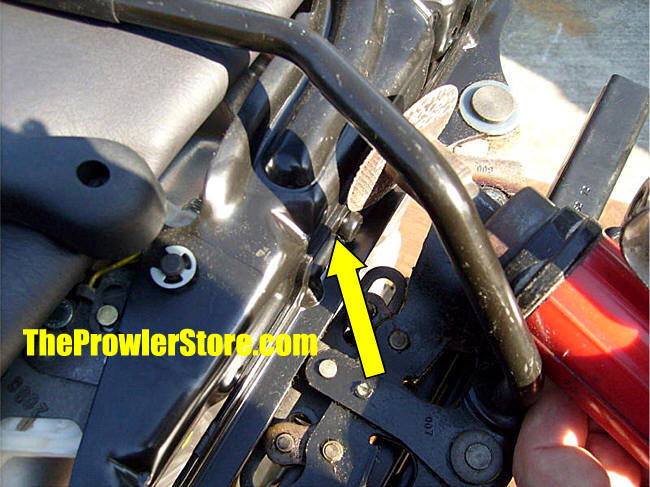 Cut off rivet heads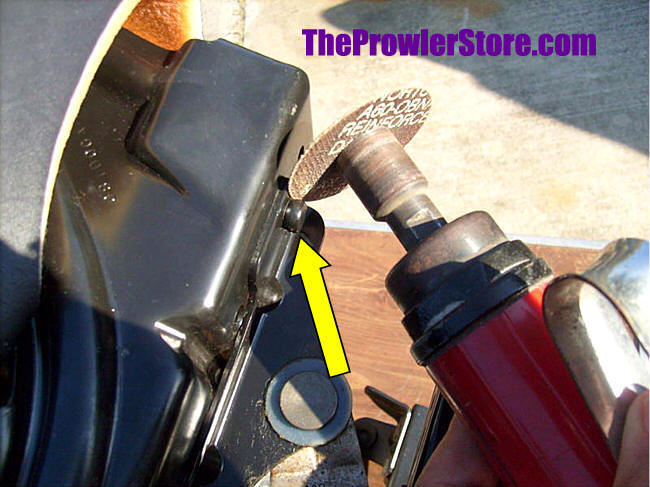 Cut off rivet heads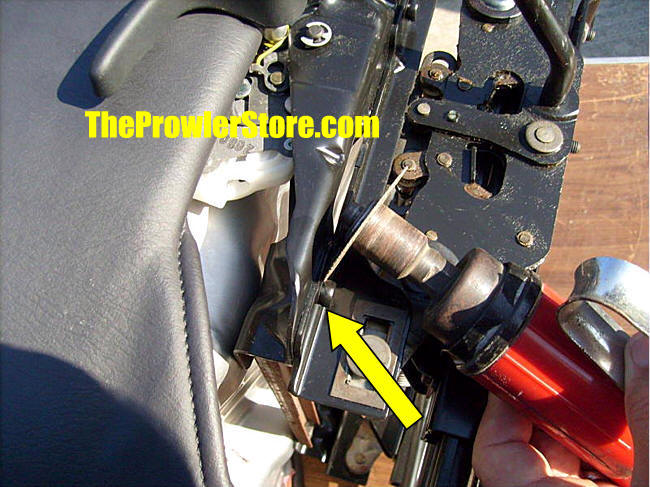 Cut off rivet heads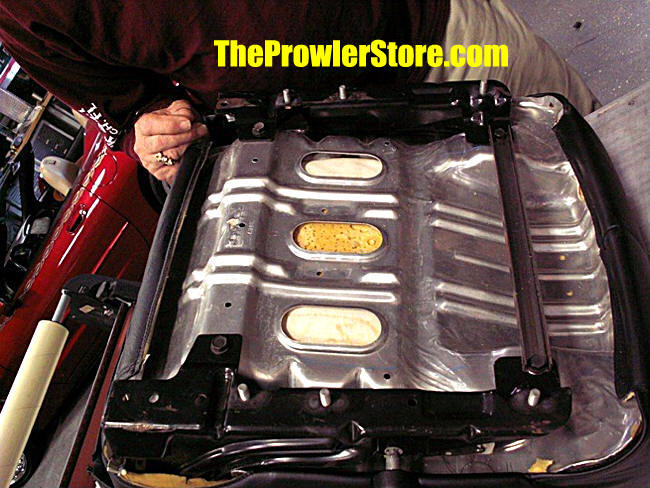 Seat bottom with rails removed