This has opened into a new window

P

rowler Brochure for the 2000 Model Year
Historical Collectors item
8 1/2" X 11" when folded. 8 1/2" X 33" When fully opened.
High lights the 2000 Silver Prowler with chrome wheels
and the new Red Prowler on the back cover offered for first time.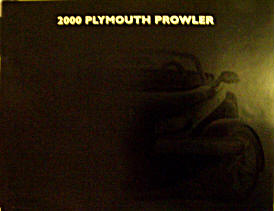 The hidden cover image. Just picking the brochure up
and it appears all Black with on the top letters.
Change the lighting angle and the picture emerges!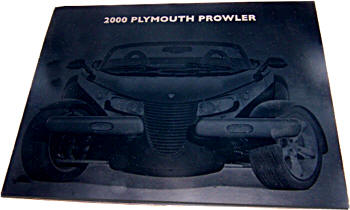 Cover image exposed.


Two of the three panels opened.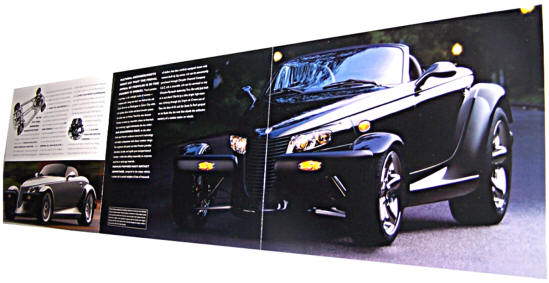 All three panels extended
This has opened into a new window
TheProwlerStore.com is a Hot Car Accessories, Inc. site

Copyright 2005 - 2023
Not affiliated with Chrysler Corporation or it's divisions.