This has opened into a new window

P
rowler A-Arm cover Gen 1 and Gen 2 Comparison
Pictures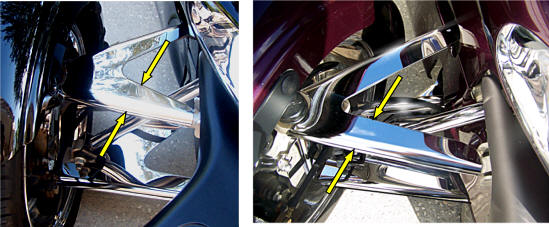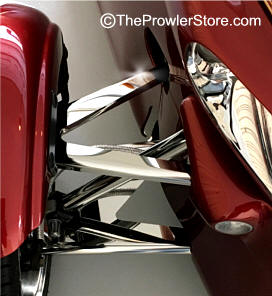 Gen 1 Gen 2 Gen 3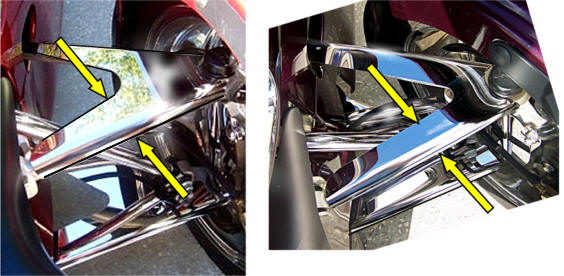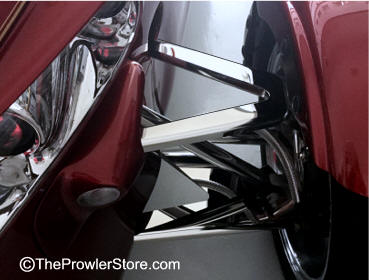 Gen 1 Gen 2 Gen 3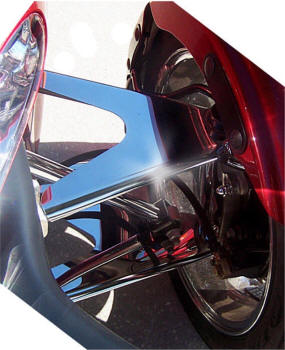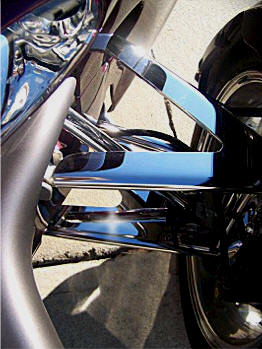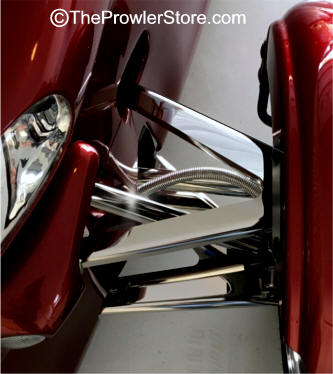 Gen 1 Gen 2 Gen 3
The difference between the two A-Arm Covers is primarily the width of the covers (shown by the yellow arrows up).
The Gen 2 Cover was designed to be more narrow. The change is for appearance purposes only.
The Gen 3 Covers are again designed to be more form fitting than Gen 2 and have all polished stainless pieces now making it an 8 pc kit.

This has opened into a new window
TheProwlerStore.com is a Hot Car Accessories, Inc. site

Copyright 2005 - 2022
Not affiliated with Chrysler Corporation or it's divisions.