Product Number
Prowler Product Name & Description
Prowler Product Photos
(For additional photos of products Click on Photo)
Unit/set Price
Shipping within Continental USA
EB-PROLWER-POSTER
Plymouth Prowler Wall Decal Graphic

Peel and Stick Professional Grade Wall Decal Graphic. Great Accent for Any Room, Office, Garage, or Man Cave. The print has 2 options available....convertible top down or with top up. 3 Sizes Available. Decal Measurements: 24" wide/16" tall 36" wide/24" tall 48" wide/32" tall
This listing is for one reproduction (1) Peel & Stick decal. The decal extends to the edge of the car graphic. Decal squeegee applicator included.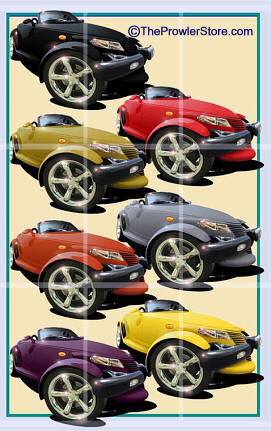 Color Options shown above.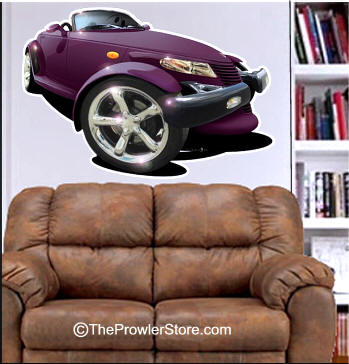 48" x 32" size shown above




$ 49.95 - $89.95 each
CUSTOM ORDER
NO Refunds

Return Policy
1-2 Week Delivery
If you are having trouble ordering online: Please call us at 352 688 8160
$ 11.95



We welcome our many Overseas Customers!
More Shipping Info
Click Here